thread waxing machine
The machine is used to wax cotton or nylon thread
power: 380v,50hz, 3.1kw
Machine weight: 300kgs
Dimension:4200×800×1420mm
the machine is pre installed when delivery
you just need to connect the cable to the power supply
when use it.
capacity: 2000meter/hour
waxed thread dia range: 1.2-3.0mm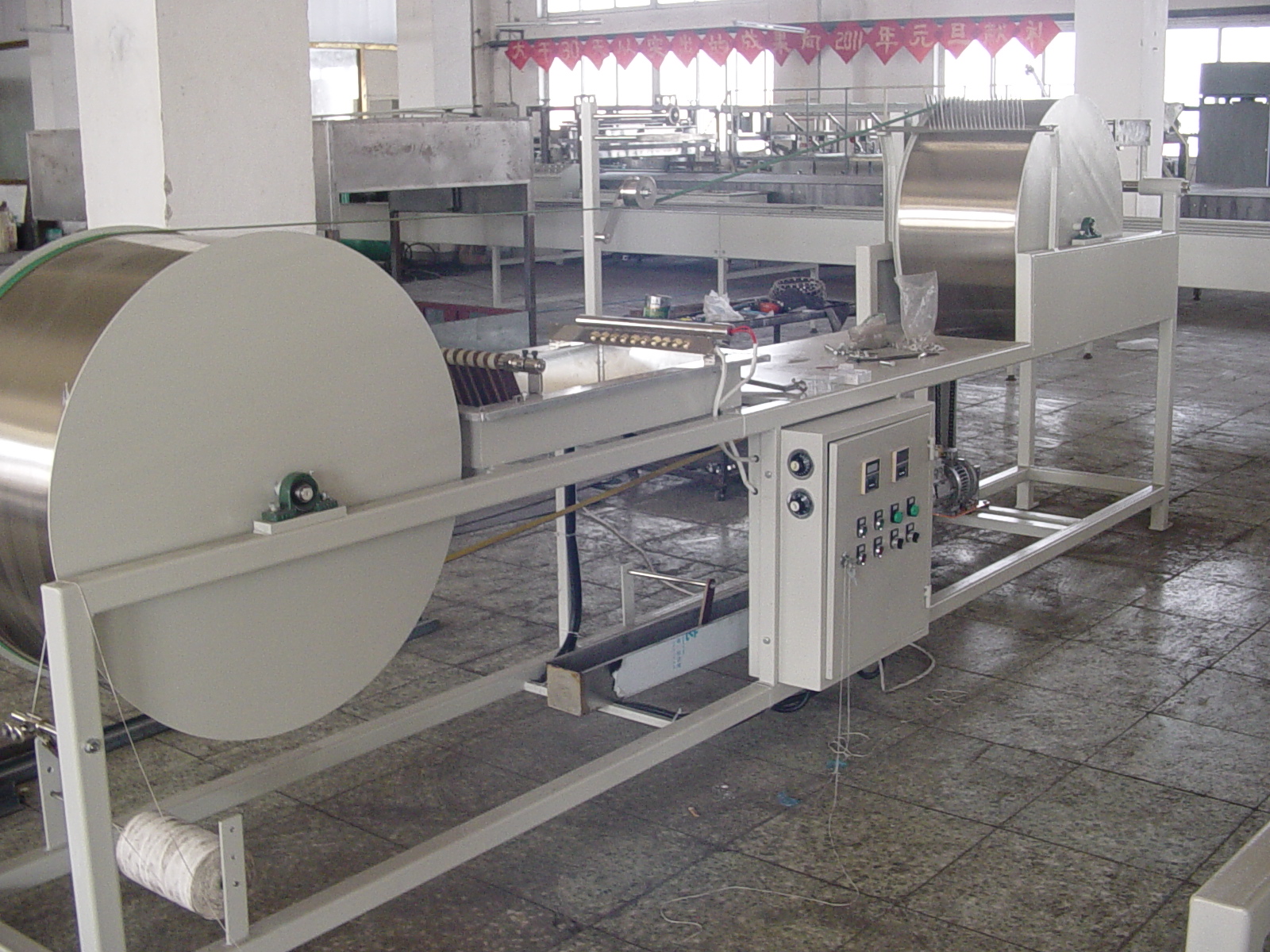 Waxed thread rewinding parts
Working process:
the unwaxed thread roll bobbin is located in the left lower corner, and the single thread pulled
upward on the big wheels, then passing through the middle wax trough and get dipped/waxed,
then goes onto the second big wheel, and from the second big wheel back to the first big wheel
for the second dipping/waxing. after four times of repeatedly waxing, the thread diameter increased
gradually during the repeat waxing. finally the finished thread will be rewind on the second bobbin.
in the wax trough, there is a thread threshold panel which has several holes. the waxed thread will pass
through the threshold holes to get the required diameter. the holes diameter range from 1.2mm
to 3.0mm.
We have the video clips for your reference available on Email request.
Please contact us via Email : chinadlc@qq.com mr lloyd